Here's the latest Update from Team Leader Tom Barila
October 9, 2014
The team arrived safely in El Salvador Thursday afternoon, having started the day at 4 AM to make sure everyone made it to the airport and cleared customs with time to spare. We made our connecting flight and all of our baggage arrive safely, and even cleared customs in El Salvador quickly–even though we brought over 500 pounds of donated supplies! After meeting our indigenous SOI leader, Humberto, and his team, we ate lunch (at Pollo Chicken) and then checked into our hotel on the outskirts of San Salvador , the capital of El Salvador.
Here are 2 interesting facts about El Salvador: it is about the size of Connecticut, and its official currency is the US dollar.
Our main task for the afternoon was visiting the family who will be receiving a new roof and new walls in a "developing community." Essentially, we're helping provide a brand-new home for a family of 11. We read from 2nd Corinthians 9 about generosity and giving thanksgiving to God for his provisions. (See verse 11). That section of scripture seem to really come alive as it was read out loud. We also had the privilege of praying for the family, as well, who are connected with a local church as well as Sports Outreach.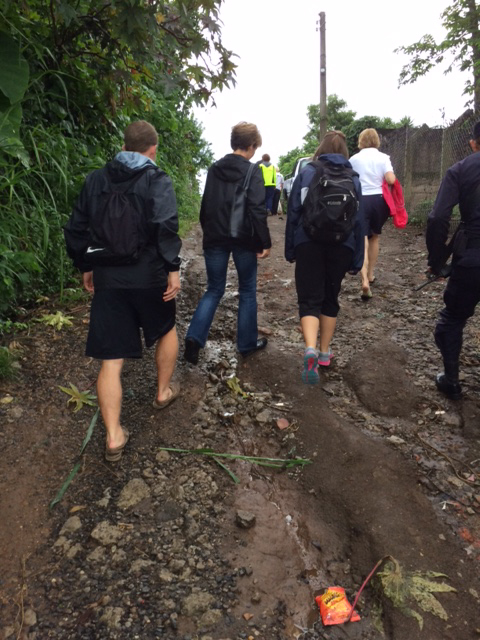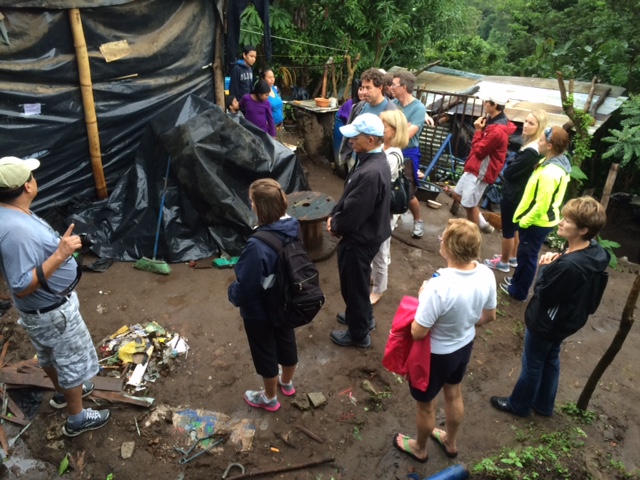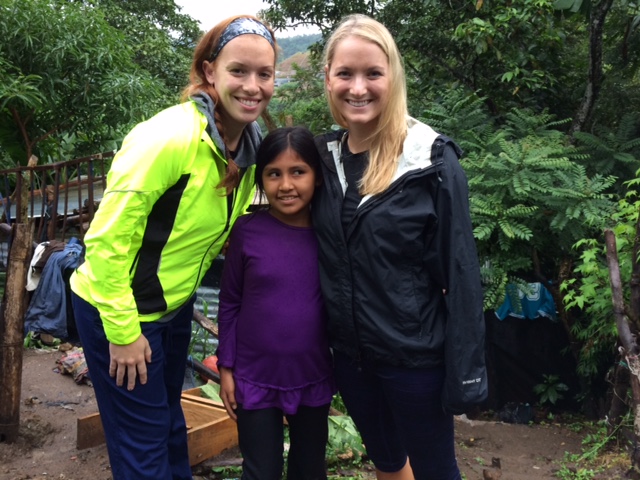 We wrapped up the day by going to a local authentic restaurant that serves pupusas - their nationally acclaimed meal. We also sampled some brightly colored local drinks (see below!).

We are all very tired but also very excited about tomorrow and our planned itinerary!

–Tom B.